How about a serial port connected to the iPhone? The younger readers have probably never had to use this type of door, but everyone else will remember the era pre-USB, practically alone, and made only serial ports to connect mice, keyboards and printers. Well, some people thought that the iPhone still needs this connection and has built a dock-to-serial cable for Apple iDevice.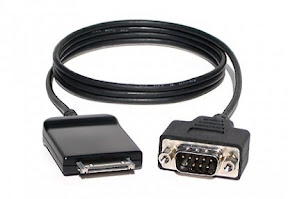 Priced at $ 59 it is possible to buy this connector, the code name RS-232, which allows you to connect serial devices to the iPhone. At the moment, however, this accessory is not working with any application, so their creators invite all interested developers to create apps that integrate with this connector.
In this motion, with a specific app, we could restore luster to old devices with serial port ...
All information is available
here
.
[
Via
]
- Posted using BlogPress from my iPad 2