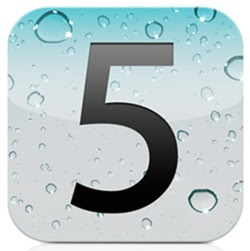 Late last week, iOS 5 Beta 5 was seeded to eager Apple developers. As always, many are asked the million-dollar question: can it be jailbroken? As with all previous builds, the answer is yes, with the latest version of Redsn0w which was just released, as long as you don't mind plugging your device into your computer every time you power it on.
From
iPhone-Dev Team Blog
:
redsn0w has been updated to 0.9.8b5, adding support for Apple's new iOS5 beta5 (point it directly at the beta5 IPSW). Please use this only if you're a jailbreak app developer with a legit Apple dev account, and remember it's a tethered jailbreak for now!
Redsn0w is able to apply a standard tethered jailbreak on almost any iOS device, except for the iPad 2. Since this is an experimental build of iOS 5, iOS jailbreakers will likely be reluctant to disclose vulnerabilities for it yet, making an untethered jailbreak highly unlikely at this point, meaning that the jailbroken device will have to be plugged into a computer running Redsn0w every time it's powered on, or else it won't boot into a jailbroken state and won't be able to run unofficial apps or tweaks.
Redsn0w is incredibly easy to use considering that all the instructions are presented in a relatively well-built user interface. In order to jailbreak your device using Redsn0w, all you'll need is a copy of the iOS 5 Beta 5 firmware file and iTunes 10.5 Beta 5, which can be both obtained from Apple's developer website. Some addition iOS skills are recommended, such as switching your device into DFU mode and restoring it with iTunes in case the process somehow fails.
It should be noted however that if you jailbreak your device on iOS 5, you wont get future OTA updates from Apple, until and unless you restore your iOS to stock state.
iOS 5 is the upcoming major release of operating system that runs on iPhones, iPod touches and iPads. First unveiled at this year's WWDC, after months of rumors and speculation, iOS 5 includes several new features that had long been wished for by iOS fans. Among those, there's a new notification system known as Notification Center which unobtrusively queues up all the notifications issued by apps and services; enhancements to Mobile Safari, especially the iPad version; Newsstand, a special folder on the iOS Home Screen that organizes all magazine apps; and system-wide Twitter integration.
It's important to stress once again that it's currently impossible to jailbreak iPad 2(s) on anything above iOS 4.3.3. Redsn0w only works with any iPod touch, iPhone and the first-generation iPad.
Download
Redsn0w 0.9.8b5 for Windows
Download
Redsn0w 0.9.8b5 for Mac
- Posted using BlogPress from my iPad 2