Good news for those who are waiting to unlock their iPhone on basebands 2.10.04 and 3.10.01 as Musclenerd has tweeted about the progress of NCK unlock that he has finally got the SecZone dumper working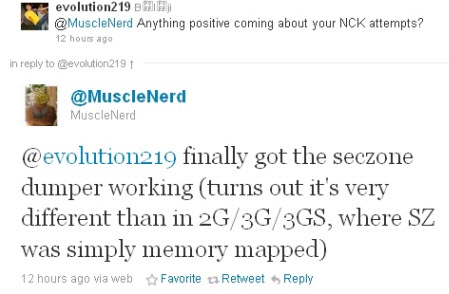 @MuscleNerd Anything positive coming about your NCK attempts?
@evolution219 finally got the seczone dumper working (turns out it's very different than in 2G/3G/3GS, where SZ was simply memory mapped)
For those don't know,SecZone is the area in the baseband where the lock state is stored.
Musclenerd confirms that they are working on to capture the official NCK code and then to capture after SecZone.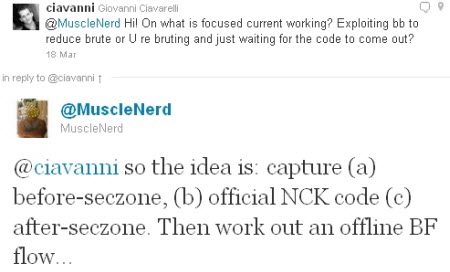 @MuscleNerd Hi! On what is focused current working? Exploiting bb to reduce brute or U re bruting and just waiting for the code to come out?
@ciavanni so the idea is: capture (a) before-seczone, (b) official NCK code (c) after-seczone. Then work out an offline BF flow…
If you don't want to wait for the unlock tool of Musclenerd then you can opt for Gevey Turbo SIM.